Fiberglass is a storage-purpose box made of silicate fiber, mainly glass. Fiberglass boxes are used as storage containers in many industrial applications. For example, they are used to store life vests and flotation devices storage in docks and marinas. Read More…
Fiberglass Boxes
Fiberglass boxes are fiberglass reinforced plastic storage and transportation containers characterized by their strength and light weight.
At home, they are used as containers for household items: fire extinguishers, pool equipment, or fishing tackleboxes. Because they are leak-resistant, Fiberglass boxes work well with liquid products such as batteries and paint, which may leak fluid.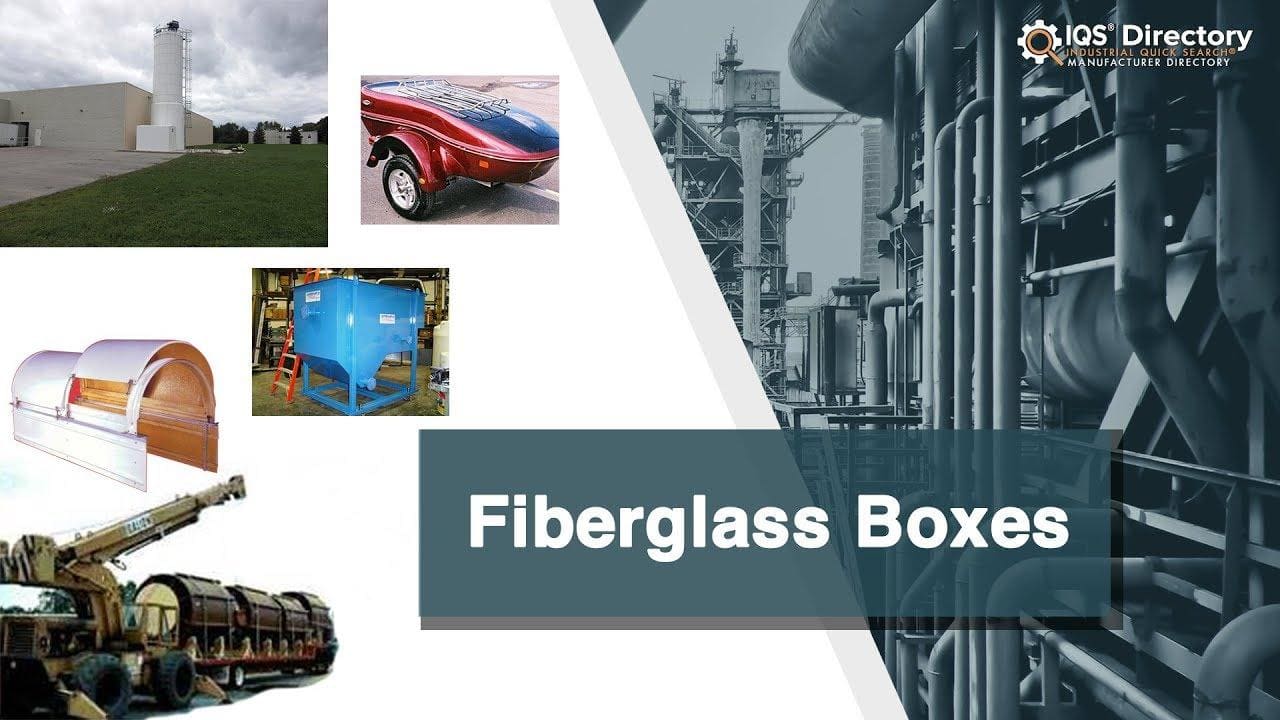 The Principle of Fiberglass Box
Different fiberglass boxes fulfill different purposes, from electric outlet fiberglass boxes to window flower fiberglass boxes. In addition, these boxes can be sanded and painted to improve their appearance. One of the most common uses of fiberglass boxes is the mounting on surfaces for audio equipment in vehicles.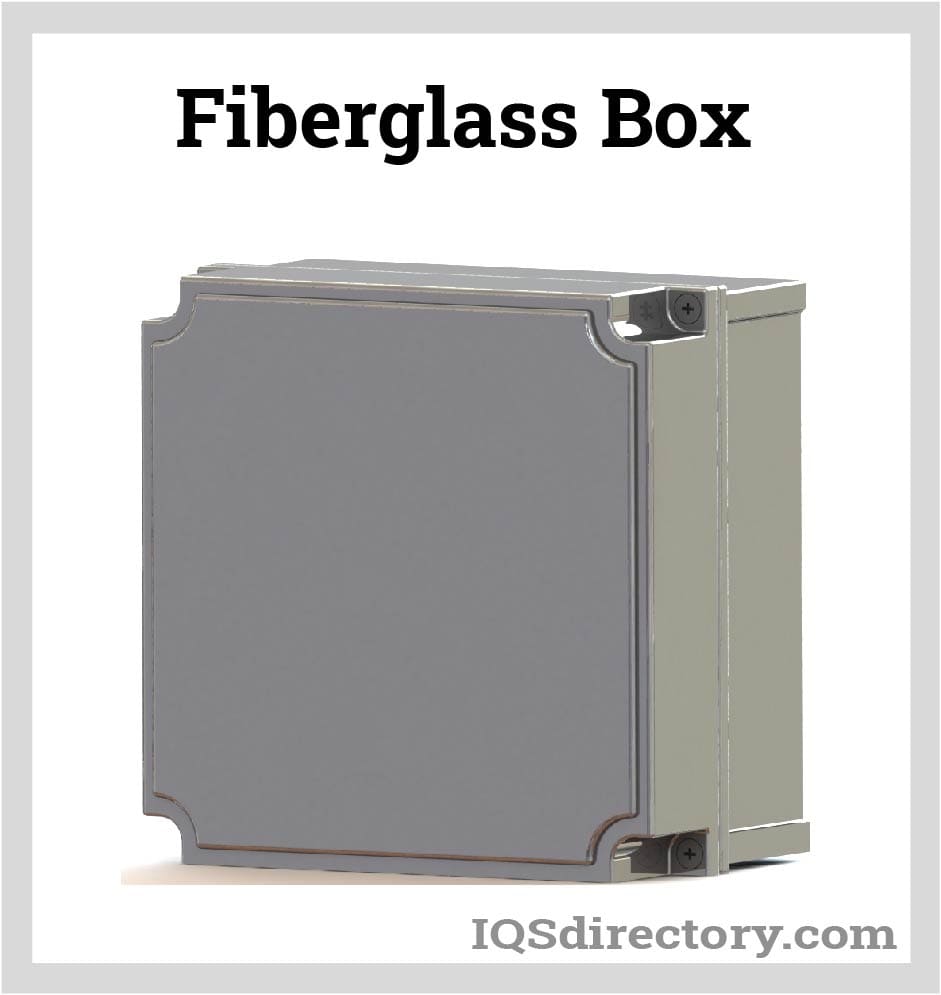 These boxes are custom-shaped, so they can fit in the trunk or any other place in the vehicle. Fiberglass boxes can be decorated or painted to match the rest of the vehicle. Fiberglass boxes keep subwoofers, CD changers, and speakers safe and secure in a moving vehicle.
These fiberglass boxes are also used as lockers and storage enclosures. Fiberglass boxes are manufactured through the closed molding process to obtain their shape. In this closed molding process, fiberglass is combined with gel in a mold. These two materials are heated and formed, then allowed to cure.
Types of Fiberglass Boxes
Premier Series Fiberglass boxes
Premier series fiberglass boxes are designed for housing electric and electronic controls. They also house instruments to help protect against windblown dust, rain, corrosion, and splashing water.
These types of fiberglass boxes are resistant to impact and non-conductive. They are made from low-weight reinforced polyester. In addition, b-line series fiberglass boxes have a polyurethane seamless gasket that provides a water-tight and dust-tight environmental seal.
Defining characteristics
Non-conductive and impact-resistant.
Lightweight hot compression molded fiberglass reinforced polyester is used in production.
A poured polyurethane seamless gasket achieves a waterproof, dust-tight, and an environmental seal.
Surfaces are smooth due to captive screws.
All exterior hardware is made of 300-class stainless steel.
Integral mounting bosses make use of brass inserts with threads for accepting
Rounded edges prevent the accumulation of dust and dirt.
Accessible in three different variations: hinged quick-release cover, hinged quick-release transparent cover, and hinged screw cover.
Pushbutton Series Fiberglass Boxes
These fiberglass boxes are designed for mounting standard oil-tight push buttons, switches, and pilot lights. They are most suitable for harsh environments. They protect against corrosion, prolonged submersion, and hose-directed water.
Essential characteristics
Produced with lightweight hot compression molded fiberglass reinforced polyester.
Features a waterproof seal and dust-tight that is provided by poured polyurethane gaskets.
It withstands impact and is non-conductive.
On all exterior hardware, a push button is securely mounted in a non-rotatable keyhole made of stainless steel.
Rounded edges prevent dust and debris from accumulating.
Captive screws with recessed heads for a smooth surface finish.
Fiberglass Boxes vs. Polycarbonate Boxes
Fiberglass boxes may be a better alternative to polycarbonate boxes based on your needs. Polycarbonate boxes are suitable for applications involving organic solvents or environments in which the polycarbonate box operates in direct sunlight.
Fiberglass exhibits excellent electrical properties. As a result, it is most suitable for consistently wet or corrosive areas. Another difference is that fiberglass boxes are more cost-effective to make or replace (in the unlikely event of malfunctioning).
Applications of Fiberglass Boxes
Fiberglass boxes are used in cars to mount audio equipment on surfaces.
Fiberglass boxes are utilized as storage enclosures.
These pieces of equipment are used as lockers for safely and securely storing different items like life vests on docks.
Fiberglass boxes are used for storing liquid materials.
They are used for storing equipment like fire extinguishers and fishing tackle.
Benefits of Fiberglass Boxes
People pick fiberglass over other goods for multiple reasons. For example, fiberglass is stronger than sheet metal, highly resistant to rust and corrosion, is appropriate for installation in locations with a lot of salt, is flame-resistant, and is safe near corrosive materials. These are more reasons why fiberglass benefits engineers and manufacturers.
Fiberglass Provides Design Flexibility
Engineers have various options since fiberglass has virtually no molding limitations. Engineers may use fiberglass to make sturdy, aesthetically pleasing items. The situation may be improved by taking a multi-piece fiberglass element and turning it into a single piece.
The Appearance of Fiberglass
A fiberglass enclosure or cover can enhance a product's functionality. In addition, fiberglass allows for creating any feel or appearance, and a finished product may appear high-tech.
Fiberglass Is Economical
Since the price of steel is determined by what China charges for the commodity, fiberglass will always remain inexpensive. Furthermore, fiberglass incurs fewer maintenance and warranty expenses. Fiberglass is sturdy enough to withstand a few blows and costs less to freight than other materials.
Fiberglass Has Unique Features
Fiberglass is non-conductive and radio frequency transparent. Fiberglass is the ideal solution for housing electronics without interfering with their operation. In addition, fiberglass will shield stuff from dangerous elements within the housing.
Sound Waves Can Be Absorbed by Fiberglass
The acoustics of fiberglass are outstanding. Fiberglass is the premium choice to fulfill sound levels or reduce machine noises. In addition, fiberglass may expand or contract in response to stress, cold, and heat, unlike wood, plastic, or metal.
Fiberglass Is Moisture-Resistant
Fiberglass does not hold or absorb water when it is exposed to moisture. The installers check the fiberglass insulation for contamination on both sides if it becomes wet during or after installation. It has been completely dried to its full R-Value if it looks defect-free. The fiberglass is repaired and regains its former worth once the surroundings have been examined, dried up, and cleaned.
Fiberglass is Composed of Recycled Materials.
The production of fiberglass insulation is widely recognized for its contribution to environmental preservation. The production of fiberglass, which contains a staggeringly high percentage of recycled material, has eliminated millions of feet from landfills. Regarding fiberglass insulation, goods like loose fill, roll, and batt insulation can include up to 80% recycled glass. Other components of fiberglass insulation include silica sand, a naturally replenishing material with little environmental effects during production.
Choosing the Right Fiberglass Box Manufacturer
To ensure the most positive outcome when purchasing fiberglass boxes from a fiberglass box manufacturer, it is important to compare several companies using our directory of fiberglass box manufacturers. Each fiberglass box manufacturer has a business profile page highlighting their areas of experience and capabilities, along with a contact form to directly communicate with the manufacturer for more information or request a quote. Review each fiberglass box business website using our proprietary website previewer to quickly learn what each company does. Then, use our simple RFQ form to contact multiple fiberglass box companies with the same form.
Fiberglass Boxes Informational Video