Fiberglass enclosures are storage solutions made from silicate fiber. They are molded under heat and pressure for producing superior chemical resistance in corrosive environments. They are used both indoors and outdoors as electrical boxes for housing wireless equipment, electrical controls, terminal wiring, instrumentation, and other sensitive electrical equipment and serve countless additional uses while housing an almost limitless variety of items. Read More…
Fiberglass Enclosures
Fiberglass enclosures are boxes, cases, cabinets and other kinds of storage and transportation utilities made of glass reinforced polymer resins. Glass reinforced polymer resins are also known as glass reinforced plastics, fiberglass reinforced plastics or simply fiberglass. Fiberglass is a composite of a thermoplastic resin and glass fibers.
Types of Fiberglass Enclosures
The different types of fiberglass enclosures include: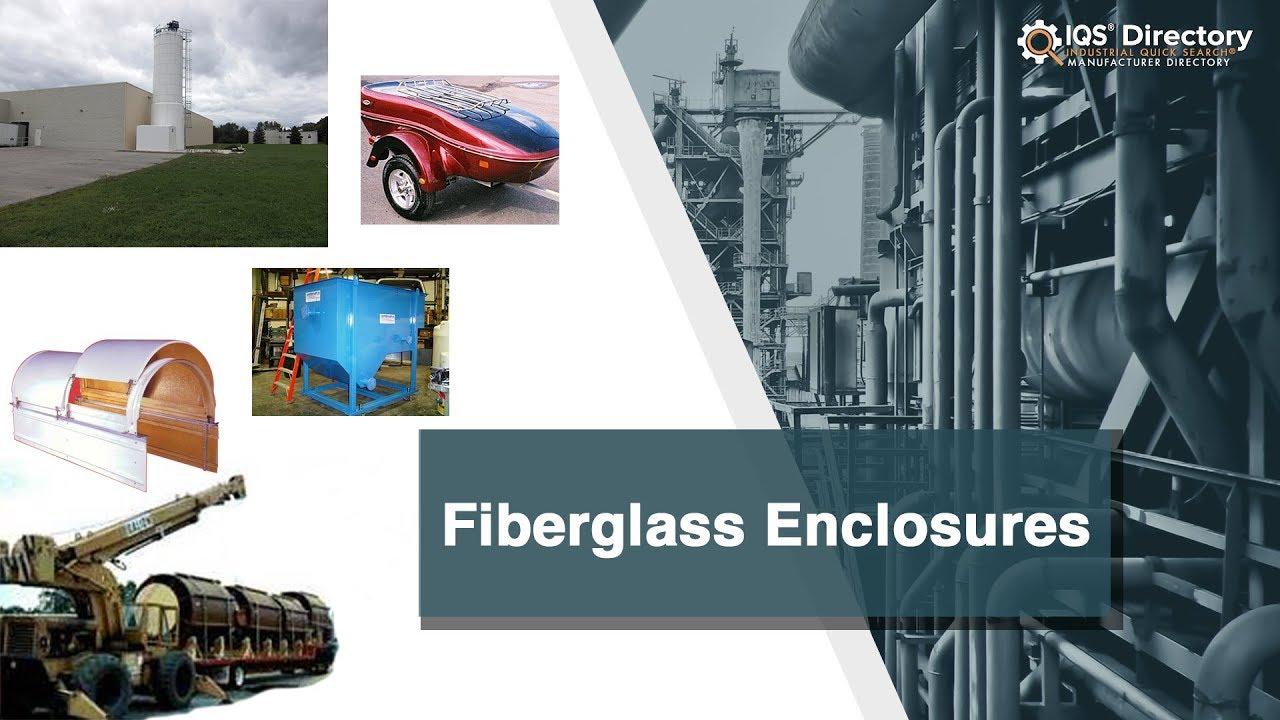 AM Series Fiberglass Enclosures
AM Series fiberglass enclosures come in many different sizes and configurations including inline pushbutton enclosures, small junction boxes, and standard JIC (Joint Industry Council) size enclosures. They have flat covers with various closure options that allow for the provision of a certain level of security as well as ease of access required for one's use.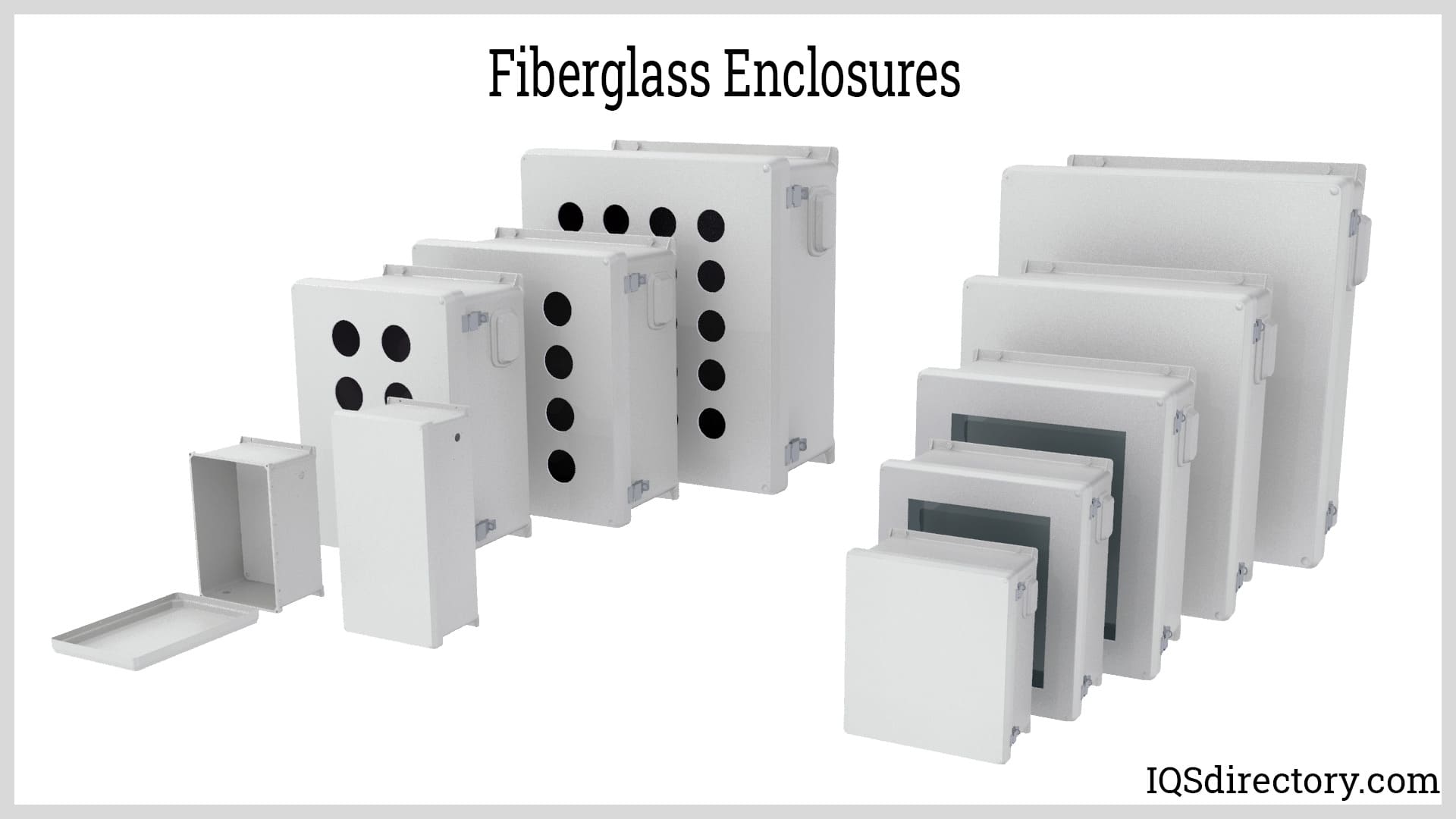 AM-R Series
AM-R Series fiberglass enclosures have similar sizes and configurations as AM Series fiberglass enclosures but offer the added feature of a raised cover. The additional depth provided accommodates switches as well as other devices. It can also be used with optional hinged front panels for increased configuration flexibility within an enclosure.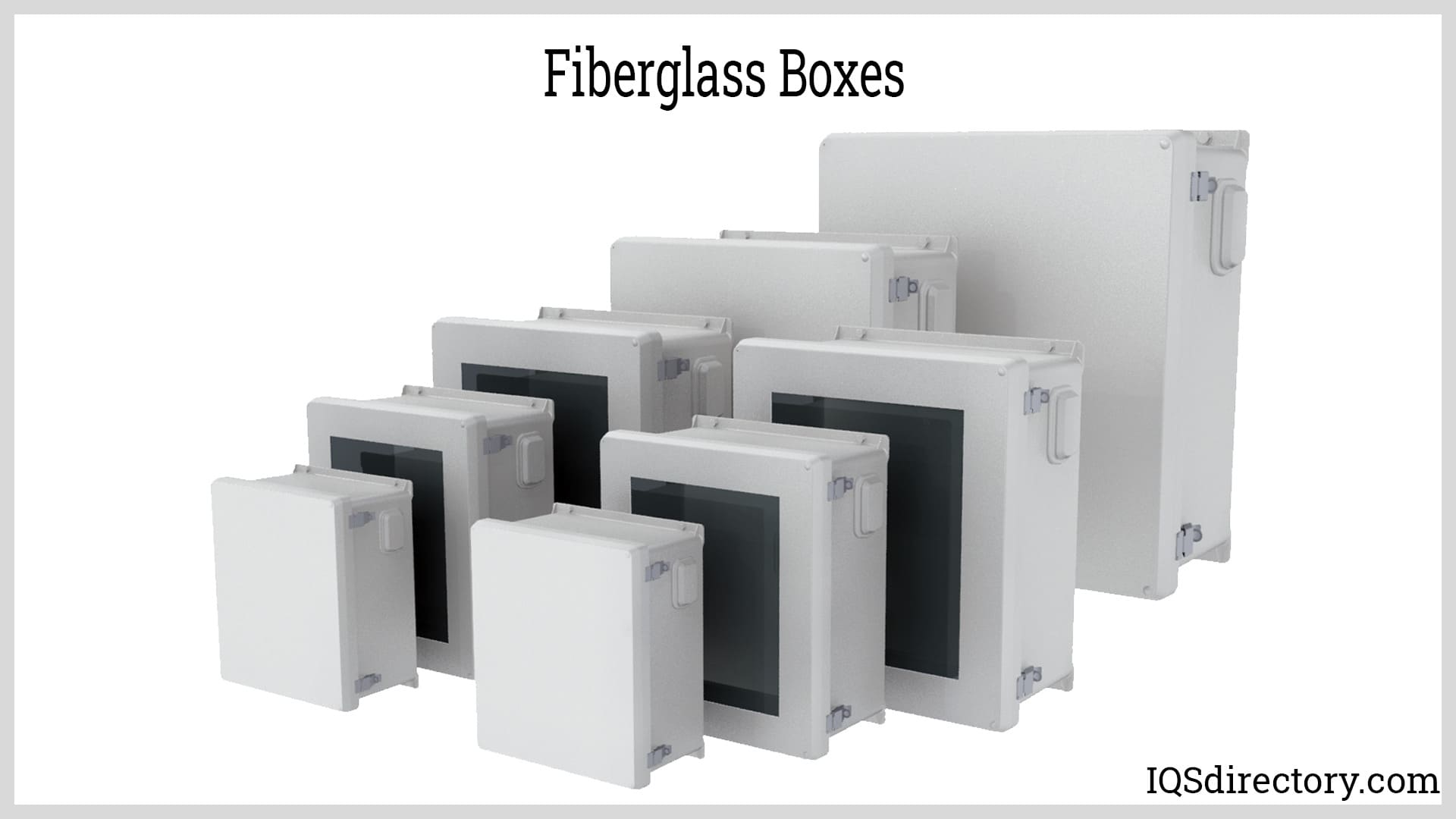 AMHD-R Series
AMHD-R Series fiberglass enclosures also have similar features as the AM-R Series enclosures. They are designed for insulating and housing solar storage batteries in the solar market. These fiberglass enclosures are molded from strong material formulation and are highly resistant to intense temperatures and corrosive environments.
AMU Series
AMU Series fiberglass enclosures come in many different sizes with a flush. They have opaque or clear polycarbonate cover options. They also have several closure options such as metal or non-metal twist latches, snap latches, or screw-down covers for meeting the specified application requirements
Control Series
Control Series fiberglass enclosures come in popular large sizes, as well as depths, and offer features including back panels, viewing windows, snap closure options, and adjustable hinged front panels.
Control XL Series
Control XL Series fiberglass enclosures are similar to the Control Series enclosures, but offer a large size for accommodating various electrical component configurations. This series has a two-piece box construction, a molded-in rain guard for additional protection, and an optional viewing window cover design.
Empire Series
Empire Series fiberglass enclosures come in different sizes and are utilized where contractors require a lightweight and easy-to-handle enclosure that has accessible cabinet doors for easy capabilities on a service.
Empire Series Freestanding
Empire Series freestanding fiberglass enclosures are designed for major industrial and communication applications. They come in single or double door configurations and have a lockable 3-point latching door handle system.
Applications of Fiberglass Enclosures
Fiberglass enclosures are used to protect wireless technology and are designed to allow wireless and radio signals to pass through them without any obstruction.
Fiberglass enclosures are utilized in water and wastewater applications. This is because fiberglass is highly resistant to harsh conditions found in water facilities.
These enclosures are found in the marine industry. They are used in docks, watercraft, and marinas and other marine facilities regularly exposed to highly-corrosive seawater.
Fiberglass enclosures are utilized in the chemical industry as holding containers, tanks, and covers that contain corrosive chemicals.
Fiberglass enclosures are utilized in the construction industry because of their flame resistance, as well as their strength-to-weight ratio.
In the food and beverage industry, fiberglass enclosures are used because they offer a food-safe solution to contain and control the odors of a variety of food products.
Benefits of Fiberglass Enclosures
Fiberglass enclosures offer excellent resistance to corrosion and chemicals.
Fiberglass enclosures are very easy to punch, drill, and cut as compared to all metals.
Fiberglass enclosures are lightweight and easy to handle as compared to metal enclosures.
Fiberglass enclosures are extremely durable and robust.
Fiberglass enclosures are easy and quick to install compared to metallic enclosures.
Fiberglass enclosures offer an option for blocking EMI/RFI frequencies if required, giving more flexibility than metal enclosures.
Fiberglass enclosures are cost-effective compared to metallic enclosures. Furthermore, fiberglass offers lower costs when it comes to maintenance.
Fiberglass enclosures have amazing acoustics. They are most suitable when there is a need to meet sound levels or lower machine volumes.
These types of enclosures are made from recycled materials. As a result, using them helps keep the planet clean.
Choosing the Correct Fiberglass Enclosure Supplier
For the most positive outcome when purchasing a fiberglass enclosure from a fiberglass enclosure supplier, it is important to compare several companies using our directory of fiberglass enclosure suppliers. Each fiberglass enclosure supplier has a business profile page highlighting their areas of experience and capabilities, and a contact form to directly communicate with the supplier for more information or request a quote. Review each fiberglass enclosure business website using our patented website previewer to quickly learn what each company specializes in. Then, use our simple RFQ form to contact multiple fiberglass enclosure companies with the same form.
Fiberglass Enclosures Informational Video